Family Finding 4 day Boot Camp June 5-8, 2018 Lethbridge
June 5, 2018 @ 9:00 am

-

June 8, 2018 @ 4:30 pm

MDT

Free
Family Finding Boot Camps are four-day immersion workshops for staff, supervisors and managers learning the philosophy, framework and skills of Family Finding practice. Participants work in small and medium sized teams, actually practicing Family Finding for children and youth who are in out-of-home care or supporting families who are new to child welfare, using their own files. Participants leave the immersion experience having: – learned and practiced the skills of Family Finding, – developed a sense of confidence in their use of the skills, and most importantly – gained the understanding that Family Finding for most youth and families takes less than 20 hours and can be completed in weeks rather than months. Family Finding is an evidence-based six-step model that responds to those involved in the child intervention system. Research on a variety of Family Finding projects has demonstrated that Family Finding works to significantly increase the number of relatives and other important known adult connections for children in care and leads to an average of five to eight offers of help from these adults. Family Finding has proven to be an effective program for finding and engaging relatives and significant adults for children required to come into care to maintain their safety. Family Finding strategies align with the Child Intervention Practice Framework and formally complement the Signs of Safety® approach to child intervention currently being implemented in Alberta. Learn how the Family Finding connection processes will augment your current practice and assist you in connecting children with significant family members.
Training Information
Prerequisite for training opportunities: Lighting the Fire of Urgency: Introduction to Family Finding and Importance of Family Connectedness available for viewing
Additional related ALIGN Videos
Welcome & Opening Prayer
Kim Spicer – 6 CIPF Principles
Kevin Campbell Part 1
Kevin Campbell Part 2
Kevin Campbell Part 3
Kevin Campbell Part 4
See Recommended Related Resources from January  2018 Family Finding Training

3 day Intensive Skill Builder: Leading a Family Meeting
Kevin Campbell has developed a three-day intensive training to expand and sharpen the skills of intervention workers in family meeting facilitation and participation. Child Intervention staff will leave the training with an expanded tool kit of strategies, techniques and activities to create powerful family and community meetings that move planning and decision-making teams to action on behalf of children and their families. This training does not require prior completion of the Family Finding Boot Camp to attend. This training is open to Child Intervention Staff (regional and DFNA). Please register through Ole.
The boot camp training is available to Child Intervention staff (regional and DFNA) and contracted agency staff. For Child Intervention staff (regional and DFNA)-registration occurs through Ole and for contracted agency partners registration occurs through Align. This foundational training in the Family Finding process is suitable for Child Intervention staff from front line workers to senior managers. Staff that are interested in the training need to ensure they have completed the prerequisite training noted above as well as have their supervisor's approval prior to registering for the sessions.
Further information for each session including venue location will be sent to registered participants closer to the event dates.
Please bring an active case of a child you are worried about for use in the small group work and exercises. DO NOT bring the paper file- just the information in your head or cheat sheet summary of the family, concerns, history, people involved etc- specific dates and tombstone information should not be needed. It is an expectation that all in attendance will maintain the confidentiality of all family details discussed though the learning. If you are not currently involved in active casework you will be able to work with others at your table who are.
A lunch will be provided, including vegetarian options. Other dietary restrictions or needs, however, are the responsibility of the individual.
There is ample free parking at the venue.
Looking for #career with #Alberta #nonprofits and #Humanservice agencies? See what positions are members have available! alignab.ca/careers/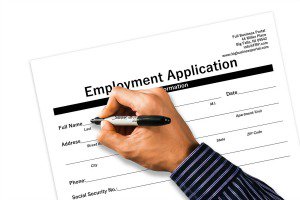 Edmonton March 18-19, 2019 The purpose of this 2 day experience is to share nêhiyaw teachings on kinship, community, ceremony, development, and wellbeing in a method that is transferable to practice with Indigenous families.. #Creekinship alignab.ca/event/cree-kin… via @alignalberta